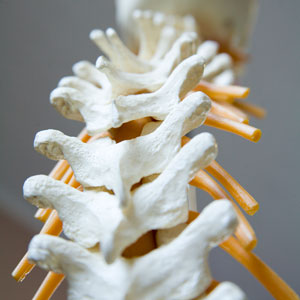 Chiropractic Care
Gentle and Specific
Nerve interference due to spinal misalignment can not only lead to pain and weakness, but many symptoms of non-optimal health such as digestive disorders, hormonal problems, sleep issues and "failure to thrive."
We have a reputation for excellence in the Rockwall community when it comes to gentle and compassionate treatment, and you'll always find that our chiropractic care is specific for the source of your problem. This allows us to get predictable and measurable results in the shortest amount of time.
Through the use of our CLA Insight™ and COREscore™ technology, we're able to clearly observe where spinal nerves and muscles are "hot". These painless scans speak volumes: they can differentiate between problems that are chronic and damaging vs. issues that are acute and newly-forming.
Once we're clear on the origin of your concerns, we're able to trace the injured nerve or nerves to the organs that they control. This helps patients to understand, for example, the relationship between the constipation that they've been suffering with for 10 years to the misaligned vertebra that's been producing their low back pain!
We use a combination of state-of-the-art techniques to produce optimal results for our patients, from newborns to seniors, including:

Arthrostim™
Activator Methods®
Dr. Cassidie often prefers to deliver her gentle and specific treatment using her hands alone, confirming her widespread community recognition as the "hands-on doc."
Getting Started
Chiropractic effectively corrects spinal misalignment patterns and restores function, while helping to create comfort and strength. Our passion is in treating families and we particularly enjoy caring for children and pregnant moms-to-be! You'll be well cared for as Dr. Cassidie has advanced training in chiropractic prenatal and pediatric care. Contact us today!
CONTACT US »

Chiropractic Care Rockwall TX | (972) 895-4655