Pregnancy Chiropractic Care in Rockwall
Helping Pregnant Women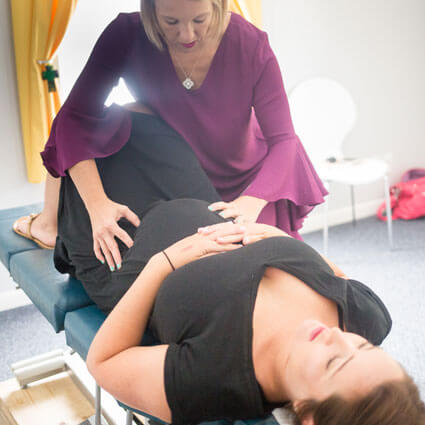 During pregnancy, many hormonal and structural changes rapidly occur, placing extra stress on the body of the mother. Dr. Cassidie has undertaken extensive post-graduate study in prenatal chiropractic and is a certified Webster practitioner, helping moms-to-be in her office experience the following benefits:
An easier labor for both mother and child
Decreased back pain, fatigue, tight muscles, constipation and heartburn
Faster deliveries
Improved ability to sleep with optimal energy
Less morning sickness
Optimal positioning for the baby and avoidance of breech presentations
The Webster technique can also be very helpful for women having difficulty with conception, and is very gentle and safe. It's been our experience that many women undergoing this approach also avoid painful contractures of the round ligament. Because the uterus receives an optimal nerve supply, the chances of "stalls" in the delivery itself are also greatly reduced.
Get Started Today
With our specialized training and experience, we help our moms and babies to thrive! If you're interested in an optimal pregnancy or hoping for improved health for your child, schedule an appointment with us today!
CONTACT US »

Pregnancy Chiropractor Rockwall TX | (972) 895-4655