Dr. Cassidie Marzluff of T3 Chiropractic
Creating a Healthy Community, One Family at a Time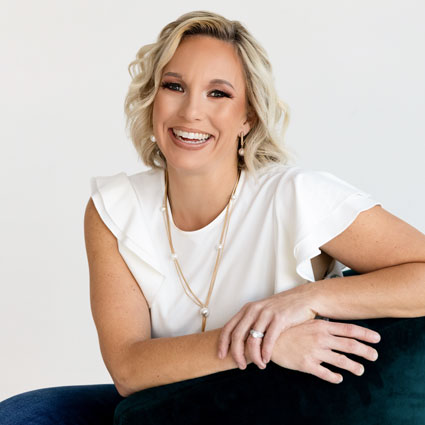 When I saw how chiropractic changed the health dynamics of my own children, my fervor to help other families tripled!"
Rockwall families have been the recipients of Dr. Cassidie's passion since the opening of her present office in 2015, where she's been offering high-quality chiropractic wellness care with a special emphasis on the specific needs of children and pregnant moms.
Becoming a Champion for Chiropractic
After earning a Bachelor of Science Degree in Exercise and Sports Science from Texas State University, Dr. Cassidie decided to further her education by enrolling in chiropractic college. Early in her studies, she found that despite being under medical care, she felt unwell. "I struggled with being sick constantly, suffered with severe asthma, and was in and out of the hospital every couple of months," said Dr. Cassidie.
These traumatic events led her to seek consistent and corrective chiropractic treatment, which effectively eliminated her troubling symptoms and provided her with an optimal health. Dr. Cassidie had made a remarkable discovery early in her career-chiropractic isn't really about getting rid of pain, as so many believe, but about restoring the nervous system to a natural balance so that people can not only survive, but thrive!
Dr. Cassidie applied this new knowledge to her own three children, and their positive results fueled her present-day passion for chiropractic pediatrics.
Planting the Seeds in Rockwall to Help Families Have Optimal Health
Since her graduation from Parker College of Chiropractic in 2009, Dr. Cassidie's insistence on clinical excellence has resulted in numerous hours of post-graduate education, resulting in Webster Technique certification.
This skilled technology offers a specific chiropractic analysis and adjustment to reduce the affects of pelvic misalignment in pregnant moms, resulting in a more comfortable and efficient pregnancy and delivery. This gentle and natural treatment allows women to stake their claim to health from conception to delivery!
EXPLORE CHIROPRACTIC »
Staying Active With Her Family
When Dr. Cassidie isn't attending to the needs of her many patients, she dedicates herself to the welfare of her family, including her three children Tyce, Taiten and Tinley. She can usually be found on the weekends cheering for her kids at t-ball, hockey and soccer games.
We love working with families and want yours to be the best it can be. Contact us today and schedule an appointment at our friendly office!

Dr. Cassidie Marzluff | (972) 895-4655