Dr. Nancy Holguin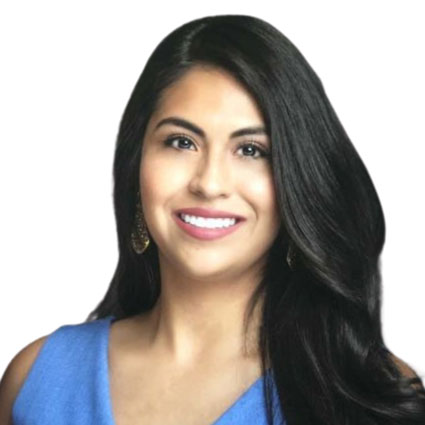 Dr. Nancy was born and raised in Odessa, Texas. After graduating high school she moved to Denton, Texas to attend the University of North Texas where she earned her Bachelors degree in Kinesiology and a minor in Spanish. After Undergraduate school she attended Parker University in Dallas, Texas where she earned her Doctor of Chiropractic degree.
Starting in Chiropractic
Dr. Nancy became interested in chiropractic after seeing her mother and father suffer from chronic back pain and autoimmune diseases. Seeing how hard her parents worked with their aches and pains motivated Dr. Nancy to learn more about chiropractic and holistic care while being in undergrad. Her parents and family members have continued with chiropractic and holistic care and they are now living a happier and healthier lifestyle. Dr. Nancy's sister suffered from severe allergies and took allergy medication daily. She has not had to take allergy medication daily since she started getting adjustments.
Outside of the Office
Dr. Nancy loves to spend quality time with her husband and they like to exercise and cook together.
EXPLORE CHIROPRACTIC »


Meet Dr. Nancy Holguin | (972) 895-4655